Online Banking
Beacon Online allows you to:
View latest account activity
Transfer funds between accounts
Pay recurring, occasional and one-time bills
Download account information directly into Quicken and Microsoft Money and much more!
My Bill Pay!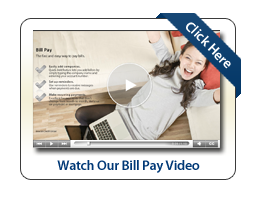 My Bill Pay allows you to pay ANYONE – anytime and anywhere! You can pay your utilities, family & friends, babysitter, cable – ALL from My Bill Pay.
Electronic and Paper check payments
Reoccurring, one time, or scheduled payments
Person-to-Person electronic transfers
Online chat support
Bill Reminders
Take care of your bills in 3 easy steps….
Pick a bill you want to pay
Enter bill information
Choose how much & when
Popmoney
Popmoney is an easy way to send and receive money in as little as one business day – securely and electronically. Learn more here.
---
Sign Up Today
Sign up for My Bill Pay within your Beacon Online account (under the Bill Payments tab). Not using Beacon Online? Sign up for Beacon Online now.
Bill Payments are covered under our Bounce Protection Program (Eligibility Required)  Eligibility Note: If you are currently a member of Beacon Credit Union, you may sign up for access to the above electronic services.
Not yet a Beacon Credit Union member? You must first sign up for membership at a Beacon Credit Union branch before signing up for Beacon Online. Please visit any branch location to join Beacon today. Check out the Become a Member page for more information!